Conference
Home
Founder's Welcome
Co-Chairs's Welcome
Registration
Sponsors/Exhibitors
Partnership Opportunities
Exhibitor Opportunities
Award Nominations
Most Powerful Women
Multicultural Leadership
Attendees
Agenda
Keynote Speaker
Moderators
Workshop Speakers
Speakers
Master of Ceremonies
Sessions
General
Venue
Accommodations
Contact Us
Tell a Friend
Tell a friend or colleague about the 2015 Conference! Enter their email below and we'll let them know!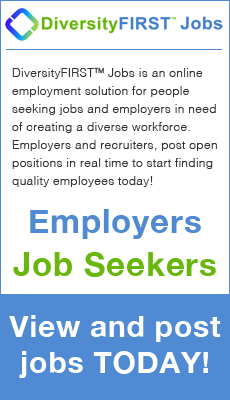 Conference
Sponsors/Exhibitors
Award Nominations
Attendees
General
Co-Chair's Welcome
Welcome,
It is a true honor for us to welcome you to the 6th Annual Florida Diversity & Leadership Conference. We live in such a vibrant world that, today more than ever, we hear about the need and desire for more inclusive organizations and communities. Great strides have been made towards increasing awareness regarding the need for open dialogue, and understanding of our differences. Hence, we can IMAGINE our vision of INCLUSION becoming a reality within the systems in which we operate, now more so than ever before.
The Florida Diversity & Leadership Conference provides local and statewide business leaders with an opportunity to network, identify prospects for collaboration, but most importantly, support and establish business development ideals geared towards inclusiveness at all levels. The goal for the 2015 conference is to embrace synergy of our systems today that support the creation of all-inclusive, lucrative, and sustainable world we wish to see tomorrow. We trust you will walk away from this conference with great insights to prepare your organization for a seamless transition into tomorrow's workplace; one that is fluid and ever-changing. Our conference speakers will openly discuss current topics on diversity and inclusion emphasizing on the importance of embracing and respecting our differences, and how these differences hold the key to our combined success. As we aim for this goal and strive to change the face of business tomorrow, we hope this event will serve as a catalyst of transformation by providing you with the information and knowledge you need to drive leadership development change through diversity and inclusion initiatives.
The evolution and success this conference has experience in the past five years, is a testament to your continued support and commitment to diversity. Without each and every one of you, this event would not have grown in visibility and scope as successful as it has over the past five years. We thank you for your support and for encouraging others to join us in this journey. We hope that you will take this opportunity to share your expertise with other attendees, and take the opportunity to learn about the many creative and exciting diversity initiatives that are being practiced within other organizations. It takes a group effort to generate change therefore, we'd like to recognize the many contributions received from individuals and organizations that support this initiative and without whom this conference would not be possible. To our sponsors, we are extremely grateful for your generous contributions. To all of our volunteers, we thank you for your leadership, enthusiasm, and commitment to building more successful companies and organizations in support of a better world tomorrow.
Thank you for the opportunity to serve as conference chairs; we look forward to learning from and collaborating with each and every one of you!
Sincerely,
Maria Cherjovsky
Director, Programs & Business Development, Assistant Division Diector
UCF Continuing Education/Regional Campuses
Lisandra Suarez
Campus Director, Organizational Development & HR
Valencia College, Osceola & Lake Nona Campuses