Conference
Home
Founder's Welcome
Chair's Welcome
Registration
Sponsors/Exhibitors
Partnership Opportunities
Exhibitor Opportunities
Award Nominations
Most Powerful & Influential Women
Multicultural Leadership
Attendees
Agenda
Keynote Speaker
Moderators
Speakers
Master of Ceremonies
Sessions
General
Venue
Contact Us
2016 Conference
Tell a Friend
Tell a friend or colleague about the 2017 Conference! Enter their email below and we'll let them know!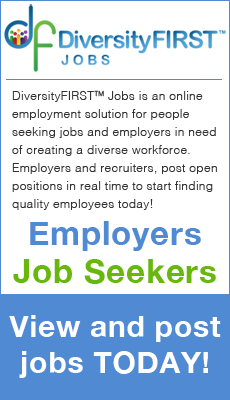 Conference
Sponsors/Exhibitors
Award Nominations
Attendees
General
Speakers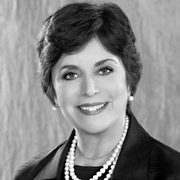 Judith Lisi
President/CEO
David A. Straz, Jr. Center for the Performing Arts
Judith Lisi is a performing arts veteran with more than 30 years experience as artist, producer, presenter, educator and performer. She has served as CEO/President of two major performing arts centers in the U.S.: New Haven's SHUBERT PERFORMING ARTS CENTER from 1984-1992 and since 1992, the DAVID A. STRAZ, JR. CENTER FOR THE PERFORMING ARTS (formerly the TAMPA BAY PERFORMING ARTS CENTER), the fifth largest performing arts center in the U.S. and the largest south of the KENNEDY CENTER.
During her tenure in New Haven, she was responsible for building the infrastructure and programming of the newly restored and renovated performing arts venue, which was the centerpiece and catalyst of New Haven's urban redevelopment efforts. She presented a full slate of performing arts and arts education programs. In addition, during her tenure, she founded the SHUBERT OPERA COMPANY in conjunction with the YALE SCHOOL OF MUSIC, producing over 20 operas. She also restored the SHUBERT's historical past, which from 1914 gained the reputation as the preferred Broadway tryout house, by re-introducing a successful BROADWAY series with more than 12,000 subscribers.
In 1992, she assumed the CEO position of the Tampa Bay Performing Arts Center, now the David A. Straz, Jr. Center for the Performing Arts in Florida, a state-of-the-art performing arts complex with five venues, rehearsal studios, and conservatory. Under her leadership, the Center has grown from a $7 million to a $45 million operation, annually hosting more than 800 events, with attendance in excess of 700,000. In 2005, a 40,000 sq. foot education center was opened with 22 studios, performing arts library, and theater to house the Center's growing education programs, which more than 50,000 students annually. In 1994, she founded OPERA TAMPA and has produced more than 30 operas, including the world premiere of SACCO AND VANZETTI in 2001. An advocate of sound fiscal management, she is responsible for consistently balancing annual budgets as well as for raising a $60 million endowment.