Conference
Home
Founder's Welcome
Chair's Welcome
Registration
Sponsors/Exhibitors
Partnership Opportunities
Exhibitor Opportunities
Award Nominations
Most Powerful & Influential Women
Multicultural Leadership
Attendees
Agenda
Keynote Speaker
Moderators
Speakers
Master of Ceremonies
Sessions
General
Venue
Contact Us
2016 Conference
Tell a Friend
Tell a friend or colleague about the 2017 Conference! Enter their email below and we'll let them know!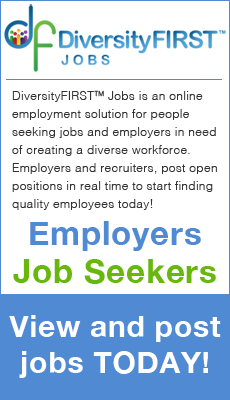 Conference
Sponsors/Exhibitors
Award Nominations
Attendees
General
Speakers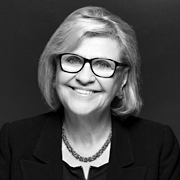 Linda Landman Gonzalez
Vice President of Philanthropy and Multicultural Insights, Orlando Magic
President, Orlando Magic Youth Foundation (OMYF)
Linda Landman Gonzalez joined the senior leadership team of the Orlando Magic in September of 2007. In July of 2013, she was named vice president of philanthropy and multicultural insights. Landman Gonzalez serves in a leadership role overseeing philanthropy, corporate giving, and multicultural insights. In addition, she serves as the president of the Orlando Magic Youth Foundation.
Landman Gonzalez spent nine years as director of diversity and community relations for Darden Restaurants, Orlando's only Fortune 500 Corporation. While at Darden, she managed community partnerships, employee volunteer opportunities and community leadership development in ten top markets nationwide, including Orlando. Landman Gonzalez also managed corporate giving, while developing a second language translation initiative for the corporation.
Prior to joining Darden, Inc., Landman Gonzalez served as vice president of Hispanic Sales and Marketing for Barnett Bank of Central Florida.
Landman Gonzalez is currently involved in several volunteer and leadership activities, including The Florida Humanities Council, The Dr. Phillips Center for the Performing Arts, The Florida State Fair Authority, Florida Hospital for Children Foundation, See Art Orlando, the Women's Executive Council of United Way, and is a Trustee of the City of Orlando's Children's Trust Committee. She currently serves as the chairman of the board of the Central Florida Commission on Homelessness. She is the immediate past chair of United Arts of Central Florida, Business Force and Valencia College Foundation. Additionally, she serves on the Board of Visitors for FAMU Law School, AvMed, Fifth Third Bank, and the State of Florida Hispanic Business Initiative Fund (HBIF) Board of Trustees.
Landman Gonzalez was named Business Woman of the Year by the Orlando Business Journal in 2012. On September 26, 2014 she was the recipient of the 2014 Athena Leadership Award.
Landman Gonzalez was appointed by Governor Rick Scott to serve on the board of Volunteer Florida (January of 2013), and to serve as Chairman of the Board of the Early Learning Coalition of Orange County (July 2013).
Landman Gonzalez earned a bachelor's degree in education from the Universidad Nacional Autonoma de Mexico in Mexico City, Mexico and resides in Orlando with her husband, Roberto.