Conference
Home
Founder's Welcome
Chair's Welcome
Registration
Sponsors/Exhibitors
Partnership Opportunities
Exhibitor Opportunities
Award Nominations
Most Powerful & Influential Women
Multicultural Leadership
Attendees
Agenda
Keynote Speaker
Moderators
Speakers
Master of Ceremonies
Sessions
General
Venue
Contact Us
2016 Conference
Tell a Friend
Tell a friend or colleague about the 2017 Conference! Enter their email below and we'll let them know!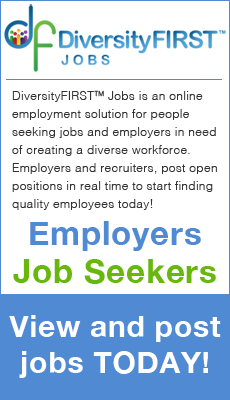 Conference
Sponsors/Exhibitors
Award Nominations
Attendees
General
Speakers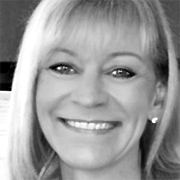 Lisa Cohen
Vice President, Human Resources
Hilton Grand Vacations
Lisa is an experienced HR Business Partner with expertise in senior leader business unit consultation and organizational effectiveness. She currently leads a global team providing forward thinking Human Capital Strategy support to all lines of business at Hilton Grand Vacations, a global organization of more than 7000 team members. The focus of her team is building strong relationships with client partners through aligning talent and business strategies. She has demonstrated successes in building/evolving HGV's "People First" service culture through all phases of the talent cycle - recruitment, selection, on-boarding, learning, development, coaching, and total reward systems for all levels tied to the guest experience. While skilled in regulatory governance, Lisa and her team are recognized for delivering talent programs and services to achieve business objectives on behalf of their brand Hilton Grand Vacations, while incorporating Hilton's global frameworks of Vision, Mission, Values and Leadership Promise.
During her tenure at Hilton Grand Vacations, Lisa has provided client solutions to teams in resort operations and owner/member services, leading to her current role in support of the total company. During this time, she has worked along-side her executive business partners to develop and implement a service promise which has resulted in Hilton Grand Vacations being rated at the highest level of guest satisfaction and loyalty among the Hilton Family of Brands.
A twelve year Hilton team member, Lisa has worked in the hospitality industry for the duration of her career. Beginning in Hotel and Resort Operations, she leveraged her operational background as an HR partner for Starwood Hotels, Starwood Vacation Ownership, partnering to optimize talent in all areas of the business.
Over her career, Lisa has been an active member of the Human Capital Institute, The Society for Human Resource Management and Women in the Industry (WIN). She currently serves on the Human Resource Committee for the American Resort Development Association (ARDA), founded and is as Co-Chair Hilton Grand Vacations Diversity & Inclusion Council.
Lisa holds a Bachelor's of Arts in Psychology from the University of South Florida. In addition, she is a certified Developmental Dimensions International (DDI) Facilitator, Maximizing Performance Coach and also holds certifications in TalInsight, Human Capital Strategist and Hilton Worldwide's VP Excellence.