Conference
Home
Founder's Welcome
Chair's Welcome
Mayor's Welcome
Registration
Sponsors/Exhibitors
Sponsorship Opportunities
Exhibitor Opportunities
Award Nominations
Most Powerful & Influential Women
Multicultural Leadership
2016 Award Recipients
Attendees
Agenda
Keynote Speaker
Moderators
Speakers
Master of Ceremonies
Sessions
General
Venue
Contact Us
2016 Conference
Tell a Friend
Tell a friend or colleague about the 2017 Conference! Enter their email below and we'll let them know!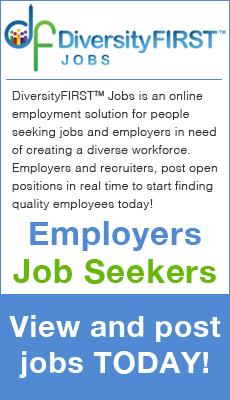 Conference
Sponsors/Exhibitors
Award Nominations
Attendees
General
Sessions
Concurrent Session I
Your Value Proposition: The Key to Marketing Yourself Successfully
Are you looking to start a second career but nervous about what to do? Have you been in finance for a decade and scared to change industries but desperately need a change? Do you want to retire but fear the uncertainty of the extra hours in a day? Are you scared to leave the stability of corporate America to fulfill your inner entrepreneur? Have you taken years off to care for your family and worry about reentering and managing the demands of a fast-‐paced workplace? Are you scared of heights but desperately want to rock climb? Taking risks and stepping outside of your comfort zone can be stressful, challenging and downright scary! Fear isn't an end point though; it's a point of entry to a life of incomparable joy. This panel of women will share their experiences and lessons learned while becoming brave. Attendees will leave with practical advice for overcoming their fears, taking risks and successfully taking the plunge and making a transition personally or professionally.
Most Powerful & Influential Women Roundtable
Success isn't only about achieving a certain status in the corporate world or as an entrepreneur, but success is also achieved by the way you live; what you say; how you dream; and what you know is true. Hear from some of the nation's Most Powerful and Influential Women and understand what it takes to become a woman of power and influence in today's world.
Unconscious Bias
The unconscious bias learning session is designed to help the participant recognize patterns of bias in themselves and in others an important step in promoting an inclusive work environment. The program will use a series of techniques and scenarios to carefully explore unconscious bias, its impact on talent management and what we can do to mitigate bias in the decision-making process.
---
Concurrent Session II
ERG Best Practice Roundtable
The role of Employee Resource Groups in today's corporate world is becoming more prominent. Organizations are using them to ignite meaningful business conversations and charge leadership with utilizing their resources. ERGs, through their efforts in skill and innovation, develop genuine talent pools that mirror the business. Due to the changing dynamics of the workplace environment of today and the future, ERGs are critical to an organization's success.
Leadership Roundtable: Lessons Learned from the Top
Leadership plays an integral role in advancing within the professional, community, and personal spheres. It is essential for top business representatives to learn how to develop, exhibit, and embrace key leadership skills that will help their organizations achieve optimal success. The following speakers will discuss the ways in which they have become leaders during their personal and professional trajectories, and shed light on valuable insights that pertain to leadership as an overarching topic in corporate America.
We Rise: Women of Color in Leadership
The focus of this panel is to bring together a diverse mix of successful women leaders who, through the discussion of topics relevant to today's issues will educate, inspire and encourage women to reflect on their own goals and status as they strive to advance within their organizations.
---
Concurrent Session III
Developing Culturally Competent Leaders
To be a culturally competent professional, one needs to understand his/her own world views and those of their clients, colleagues and employees, while avoiding stereotyping and misapplication of knowledge. Cultural competence is obtaining cultural information and then applying that knowledge. This cultural awareness allows you to see the entire picture and improves the quality of your work environment and your overall outcomes. This panel will address the importance of cultural competence as it relates to expanding organizations globally.
What Millennials Should Know About Winning in the Workplace
Representing more than half of all employees in the U.S., millennials are a growing but still largely misunderstood generation. While this idea holds true in some aspects, studies have shown that millennials share many of the same organizational goals as older workers, but that the vision, priorities, and personal paths to success are often viewed differently. As this new section of the workforce continues to expand, millennials need to learn the most effective techniques to win in the workplace.
---