Conference
Home
Founder's Welcome
Chair's Welcome
Mayor's Welcome
Registration
Sponsors/Exhibitors
Sponsorship Opportunities
Exhibitor Opportunities
Award Nominations
Most Powerful & Influential Women
Multicultural Leadership
2016 Award Recipients
Attendees
Agenda
Keynote Speaker
Moderators
Speakers
Master of Ceremonies
Sessions
General
Venue
Contact Us
2016 Conference
Tell a Friend
Tell a friend or colleague about the 2017 Conference! Enter their email below and we'll let them know!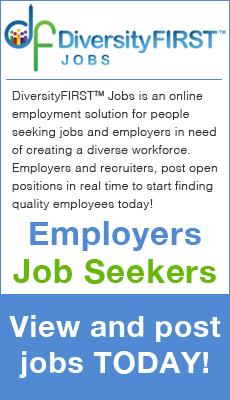 Conference
Sponsors/Exhibitors
Award Nominations
Attendees
General
Sponsorship Opportunities
If your organization is interested in becoming a partner or sponsor for the Florida Diversity and Leadership Conference, please contact Raphael Parra at [email protected].
DiversityFIRST™ — $25,000 (Limited to Two)
The official Title Sponsor for the Florida Diversity & Leadership Conference
Conference will be titled after your corporate name (i.e. Nationwide Insurance 2013 Florida Diversity & Leadership Conference)
Title Sponsor recognition in statewide advertisements
Three representatives from your organization have the opportunity to sit at the head-table for both the breakfast and luncheon portions
Speaking Opportunity for one of your Executives to speak (10 minutes)
Formal recognition plaque during the Keynote Luncheon
Organization's logo/name on all conference even promotional materials and conference badges
Recognition as Title Sponsor in official conference program (logo on front cover)
Organization's banners/signage prominently displayed - will have the opportunity to display up to 4 banners throughout the conference area (sponsor provided)
Full-page color advertisement (7"X10") inside front cover of conference program (sponsor provided)
Organization's logo on diversity conference website linked to your homepage
Reserved seating for all major conference portions
Double-sized exhibit booth in a premier location (table)
25 full conference registrations
DiversityLEADERSHIP — $15,500 (Limited to Three)
Luncheon Title sponsor (Luncheon titled after corporate name)
An opportunity to introduce the keynote speaker and the opportunity to give him/her their award after they speak. Both opportunities are speaking opportunities at the microphone
Recognition in statewide print & email advertisements
Formal recognition plaque during the Keynote Luncheon
Organization's logo/name on all conference event promotional materials
Two representatives have the opportunity to sit at the head-table for both luncheons
Organization's logo/name on official conference program
Organization's banner/signage prominently displayed. Will have the opportunity to display up to 2 banners throughout the conference area (sponsor provided)
Full-page color advertisement (7"X10") in conference program (sponsor provided)
Organization's logo on diversity conference website linked to your homepage
Reserved seating for all major conference portions
Double-sized exhibit booth in a premier location (table)
20 full conference registrations
DiversityCHAMPION — $10,500
Select event/activity sponsor (Corporate name on event)
An opportunity to speak at your sponsored event
Formal recognition plaque during the Keynote Luncheon
One representative has the opportunity to sit at the head-table
Organization's logo/name on all conference event promotional materials
Organization's logo/name on official conference program
Organization's banner/signage prominently displayed (sponsor provided)
Full-page color advertisement (7"x10") in conference program (sponsor provided)
Organization's marketing materials included in tote bags
Organization's banner/signage prominently displayed (sponsor provided)
Full-page color advertisement (8.5X11) in conference program (sponsor provided)
Organization's logo on diversity conference website linked to your homepage
Reserved seating for all major conference portions
One exhibit booth in a premier location (table)
15 full conference registrations
DiversityADVOCATE — $7,500
Formal recognition plaque during the Keynote Luncheon
Organization's logo/name on all conference event promotional materials
Organization's logo/name on official conference program
Organization's banner/signage prominently displayed (sponsor provided)
Full-page color advertisement (7"X10") in conference program (sponsor provided)
Organization's logo on diversity conference website linked to your homepage
Reserved seating for all major conference portions
Full-page color advertisement (8.5X11) in conference program (sponsor provided)
Organization's logo on diversity conference website linked to your homepage
Reserved seating for all major events
One exhibit booth (table)
10 full conference registrations
DiversityCAMPAIGNER — $5,500
Formal recognition plaque during the Keynote Luncheon
Half-page color advertisement in conference program (sponsor provided)
Organization's logo/name on all conference event promotional materials
Organization's logo/name on official conference program
Organization's banner/signage displayed (sponsor provided)
Organization's logo on diversity conference website linked to your homepage
8 full conference registrations
DiversityGUARDIAN — $3,500
Organization's logo/name in official conference program as a sponsor
Organization's logo on diversity conference website linked to your homepage
5 full conference registrations
DiversityPATRON — $1,200 (Nonprofit Organizations Only)
Organization's logo/name in official conference program
Organization's logo on diversity conference website linked to your homepage
3 full conference registrations
Ad Opportunities
Full Page — $800
Half Page — $600
Quarter Page — $400